A Few Things Everyone Should Know
Drowning? Not so much. Navy Seals are the best swimmers in the world and they wear them. You don't put your seat belt or bike helmet on as you're crashing. Don't just bring it, wear it!
Check the National Weather Service Great Lakes Beach Hazards website for forecasts and statements.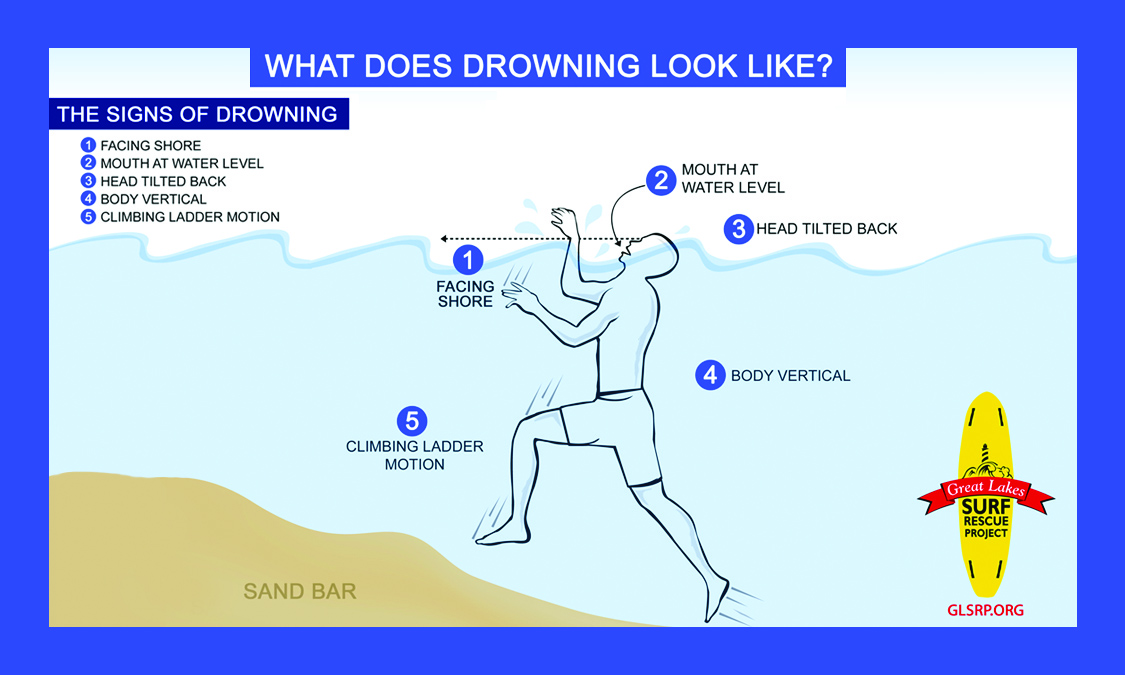 Drowning doesn't look like drowning.
It's not all splashing, waving & yelling as Hollywood portrays it. Drowning is often subtle, silent & swift. Know the signs.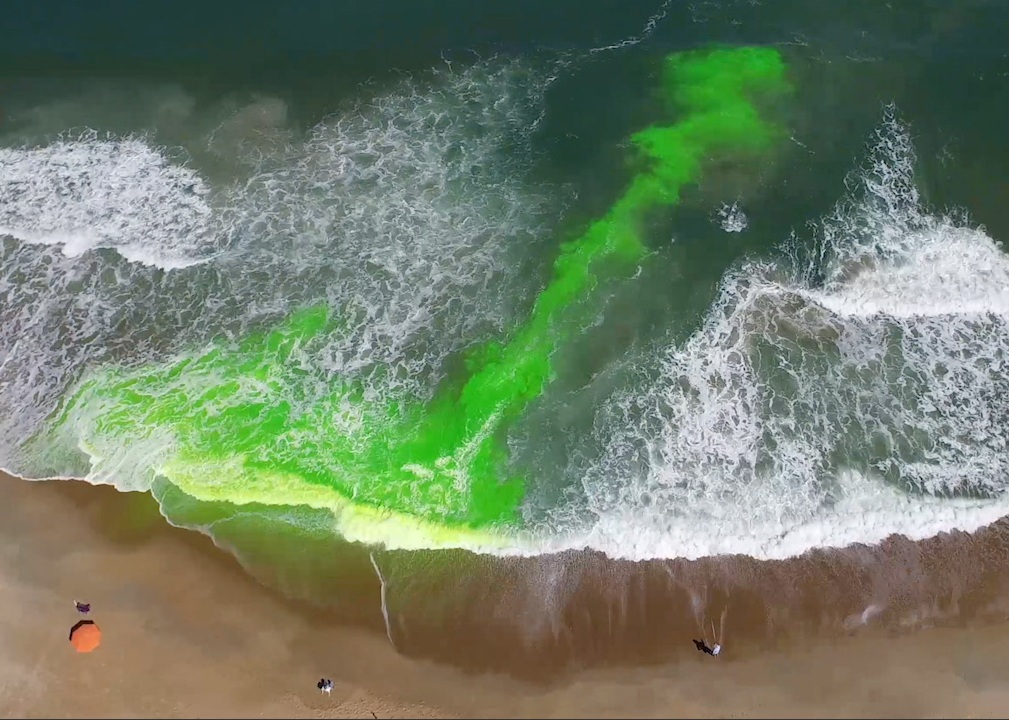 There are rip currents in the Great Lakes.
Rip currents have always been in the Great Lakes and they can be even more dangerous than those in the ocean, because the escape time between waves is often less. Learn about all dangerous currents here.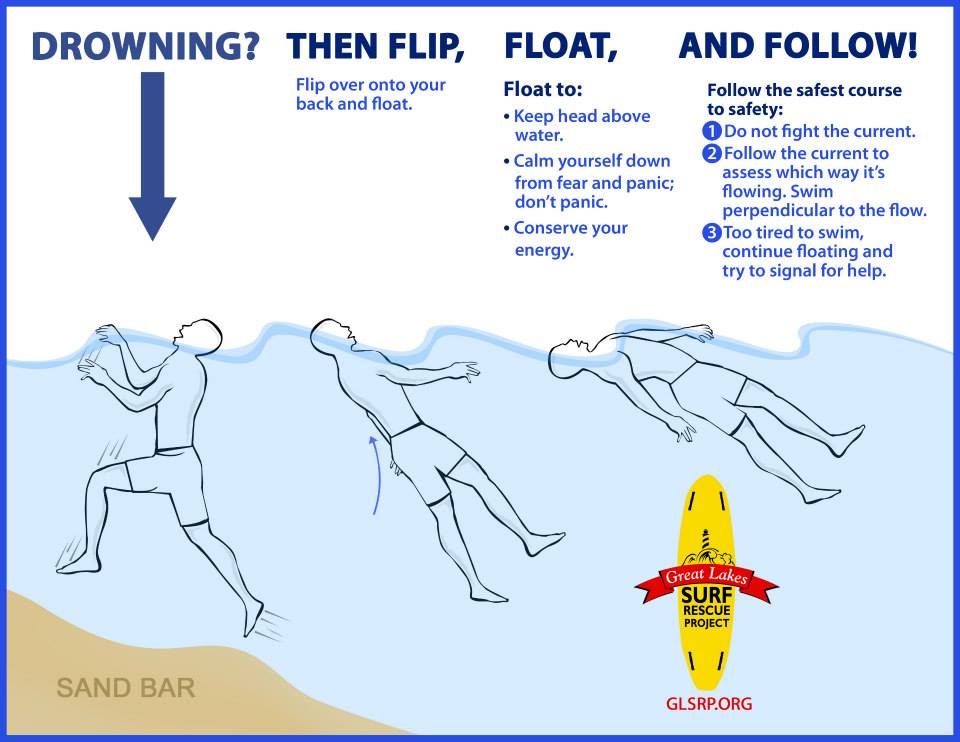 Know it like you know Stop, Drop & Roll.
Structural currents take nearly as many lives as classic rip currents.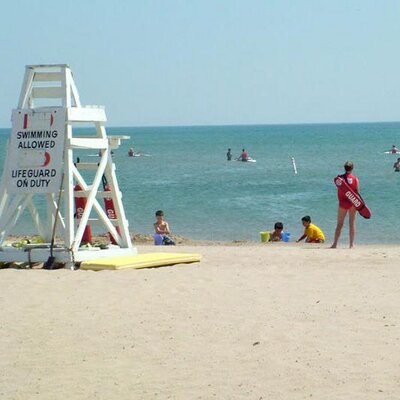 And they cost less than rescue teams and search helicopters. A lot less. Liability is a MYTH.
Read and share our best practices for Great Lakes guarded beaches, from our Lifeguarding Action Committee.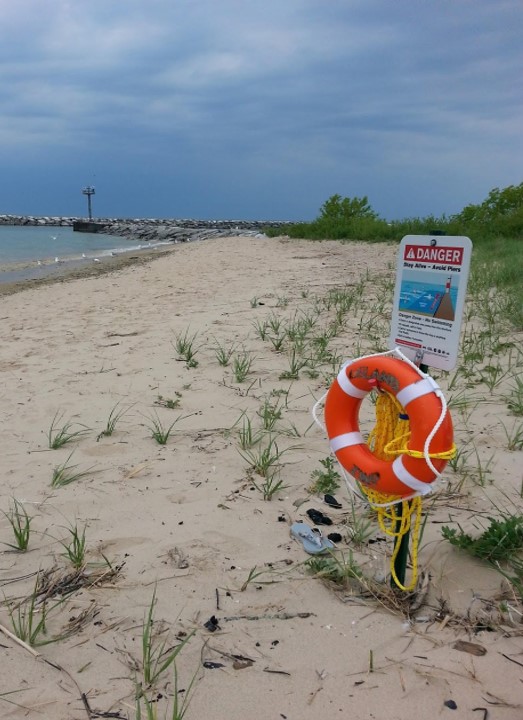 All beaches need rescue equipment
Here is what our experts recommend. For the full report, click here.
Life Ring: Cal-June, Type IV Throw Ring Buoy, 35 lb. buoyancy, 24 in. diameter, orange with reflective tape, and grab handles (or equivalent).
Youth Life Jacket: Kent, Nearshore Type II Buoyant Life Jacket for youth 50-90 lbs (or equivalent) $8
Adult Life Jacket: Stearns, Crew Mate Type I Offshore Life Vest, 22 lbs. buoyancy rating will hold 2, possibly 3 adults, depending on weight (or equivalent) $44
Whistle: Fox 40, Safety whistle, model: Classic, high-decibel, 3-chamber, plastic, pealess, 115 dB (or equivalent) $4
Throw Bag: Feld Fire, RQ3 Ultimate No Knot Throw Bag, with second chance floating ball, and 3/8 in. high-quality max grip rope (or equivalent) $30
Rescue Board: Carlson, Rescue Board (high density foam), 4 ft. long with grab handles (or equivalent) $485
Rescue Tube: Kiefer 50" Super Mesh Rescue ExoTube 50 in. long x 6 in. wide x 3 in. Thick; not rated for buoyancy but recommended by first responders – both US Life Saving Association and fire departments (or equivalent) $55
EMILY Rescue Drone: Great Lakes Unmanned Systems Center ($10,900) Email Jeffrey Loman at Great Lakes Unmanned Systems Center
Want to know more about what we know that everyone should about drowning and water safety? Watch this amazing short film by Pat Noyes.